ßyblos: One Step Closer to Sustainability. Help the world's oldest city become a sustainable pioneer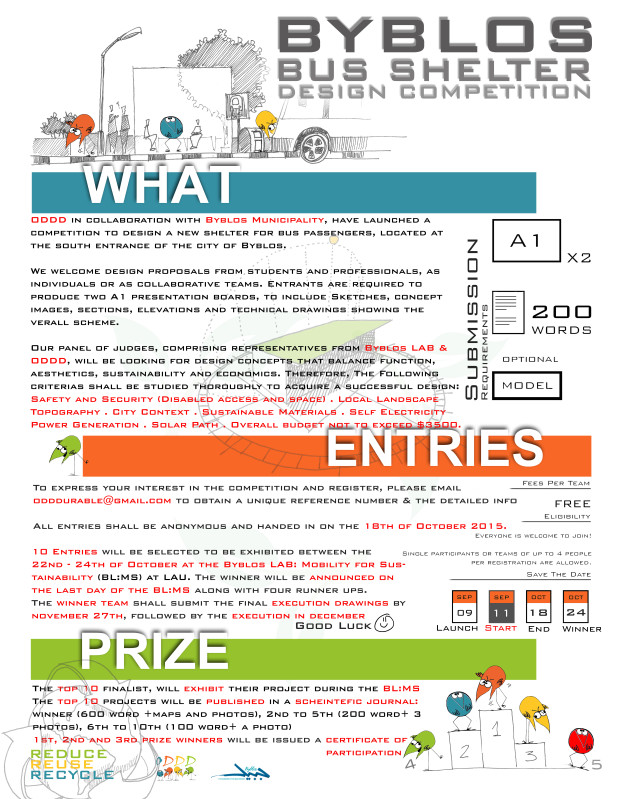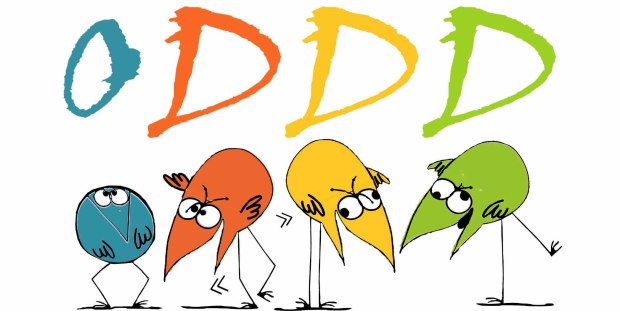 Organisation De Developpement Durable (ODDD) is a local global NGO which was founded in June 2012 and which has been concentrating on spreading the sustainable development concept among local and worldwide communities.
Our vision is to be a platform that promotes and implements sustainable living & development at both local and international levels.
Our mission is to create a transnational community whose aim is to secure economic development, social equity and environmental protection thus leading to a better world.
ODDD is part of the UNESCO GAP on ESD, youth empowerment, and have actively participated in various sustainable summits, namely; earth summit (Rio+20), The Millenium Development Goals and Post-2015 Development Agenda,
ODDD facebook page including the different achieved campaigns
Campaign & Magnitude of the contribution
There is momentum throughout the country to make the
Lebanese community
more
walking, commuting by public transport and cycling-friendly
, thereby making them more viable. But, the actual state composition, strategies, and priorities won't be helpful in achieving such objectives on small nor large scale, leaving Byblos, the
oldest inhabited city in the world
, to face a rapid development without evaluating its exposures to risks on social, economical and environmental levels.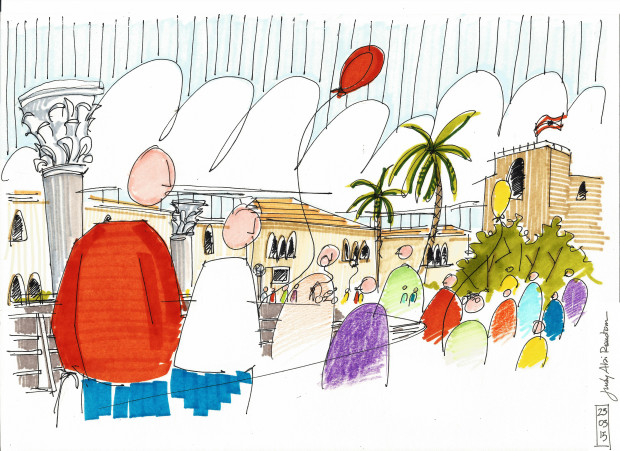 ODDD took this challenge and led the way by showing an example on how to
change the people (citizens and tourists) behavior
and
upgrade the city's transportation strategies
to meet up with sustainable models.After a
full year of studies, researches, analysis, questionnaires, measurements and simulations
, an
international lab
inviting
8 different cities
, from 5 different continents,  will be held in Byblos, on October 22
nd
-24
th
2015, to share the specialists' knowledge and help in
developing the
Byblos sustainable public transportation strategy
.  As well, we will be
executing examples of the sustainable urban public transportation fixtures
designed by the local community
Your contribution will help us in achieving 4 main tasks:
1-  Execute a sustainable bus shelter designed by youth participants through a competition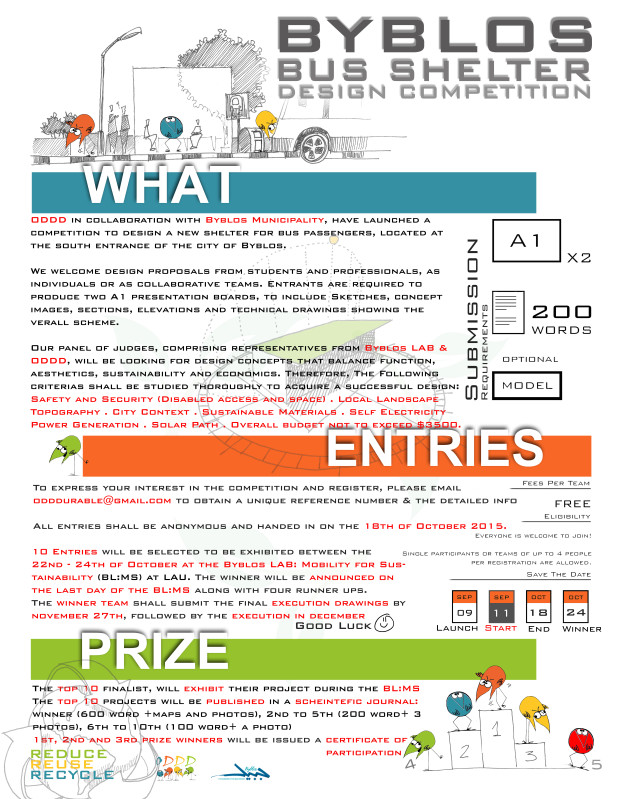 2-  Trips and accommodations for the Lab guests from : Boston (USA), Curitiba (BRA), Sousse (TUN), Amman (JOR), Nicosia (CYP), Masdar city (UAE), Byblos (LEB)
3-  The first inner Byblos city bus lane activation  for three days during the Lab, to facilitate people and attendees commuting to the workshop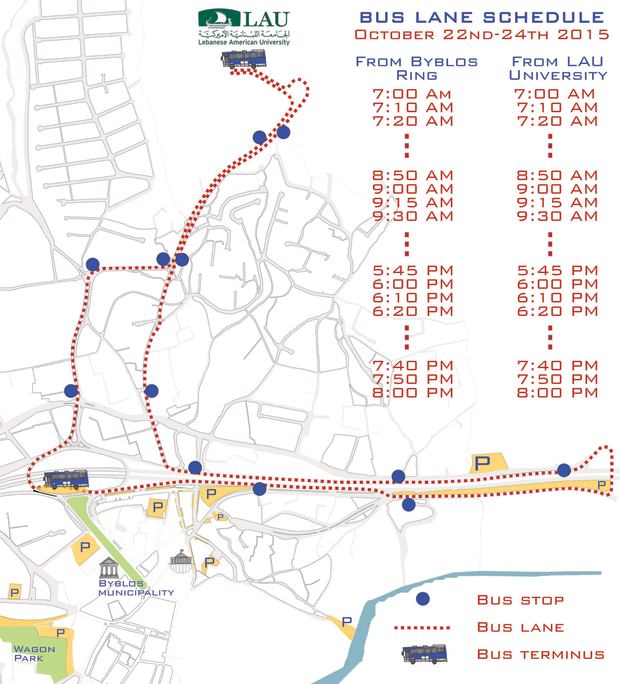 4-  Execute the sustainable designed road & parking signs for Byblos city which is deeply in need of. (like the transformation of the Liban cable wooden wheel into parking and entrances signs)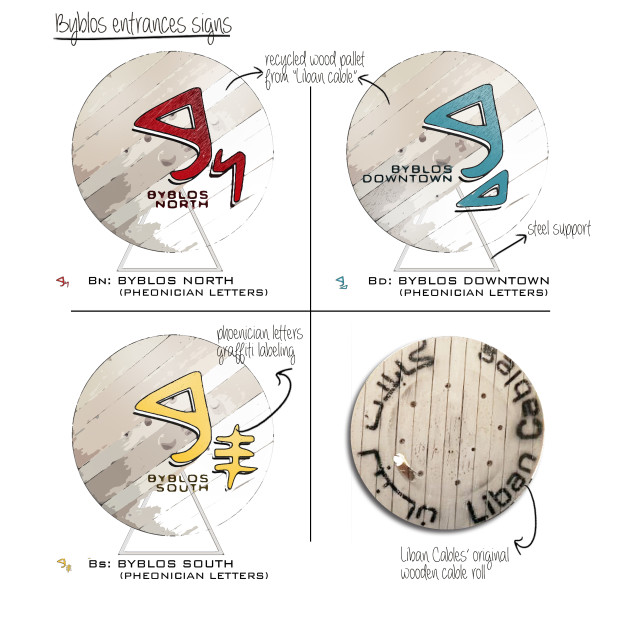 What we need and what you get:
·  In order to complete our vision, it comes down to raising a sum of 13000$ that will be parted among four projects.
–  Sustainable Bus shelter: ($4000)
Starting with the number one goal, $3500(execution) + $500(printing and communication) will go to executing a sustainable bus shelter prototype designed beforehand in the "Byblos Bus Shelter Design Competition".
–  Trips & accommodations: ($4500)
$4500 from your generous contributions will help fund the trips and accommodation of the 7 different countries participating in the Byblos International Lab on sustainable transportation…as an addition to $5000 raised earlier through sponsors.
–  First Byblos Bus lane launch ($2500)
Our target number 3 would be $2500 for activating the three days free bus lane, linking the inner Byblos roads, facilitating the journey to and from LAU University where Byblos International Lab will be taking place. This includes the rental and labeling of 4 buses, bus stop signs and maps giveaways.
–  Sustainable Urban fixtures execution ($2000)
$2000 will go to executing the sustainable designed prototypes of Byblos roads and parking signs, which are a need to better perspicuous streetsThe Impact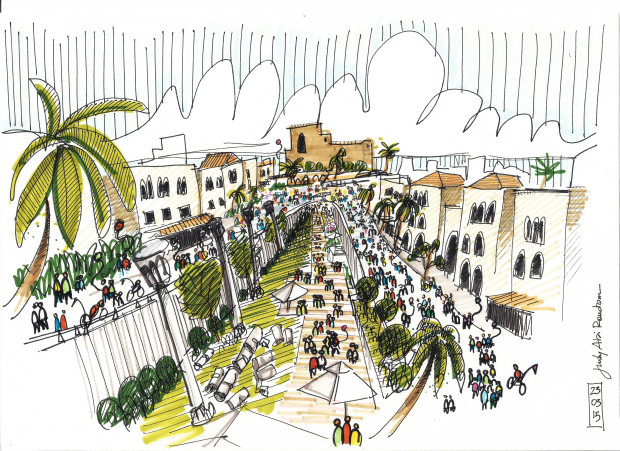 One of the campaign main goal is simply to upgrade Byblos city inhabitants lifestyle into a sustainable one, which will lead to a worldwide contribution in fighting climate change, thus a development towards the usage of clean, renewable energy, breathing pollution-free air, increasing human been comfort socially, thermally and economically and finally protecting the environment. Second, bringing large experimented developed cities on board with small scale cities from developing countries is a way to exchange knowledge, culture, technology and experience and join forces to make this world a better sustainable one.
Such project, might have a direct impact on the oldest inhabited city in the world, but also, its international dimension make the impact on a worldwide level, thus your contribution will make difference on local, regional and international level.
Risks and Challenges
Each risk is a challenge, so definitely will deal with it to overcome it in a positive way… In our campaign we have 2 main risks.
(1), the failure of the long term (10years) implementation of the Byblos lab sustainable policies outcome…During nowadays, the local municipality is supporting and is part of the project. Following the upcoming elections, a change might occur in the municipality body, which might influence a change in priorities… Therefore, during this year of studies, we included the local citizens, economical powers, educational bodies alongside the youth generation in the decision making, so they become the natural owners and defenders of the work which aims to answer their right to have access to a sustainable public transportation
(2)  Not meeting the full amount we are raising… In such case, we will go into different fundraising options, related to the mobility such as: sell tickets for cycling tours in Beirut and Byblos, organize a 10km race in the city, or make the tour of Lebanon by bicycle, or sustainable garage sales
Other ways you can help:
(1)Do you find yourself motivated towards spreading sustainable awareness and sharing your knowledge?
Contribution doesn't only mean financially.
Don't hesitate contributing your ideas and visions! We are always looking for incentive volunteers on local and international levels, as sustainability is a right for all
(2) Does our campaign find you interest?
You can help Byblos's mission to becoming one of the world's top sustainable cities by spreading the word and sharing our work with your friends and on social media.
Source: Indiegogo, ODDD FB Page